Otto, Online Marketing Executive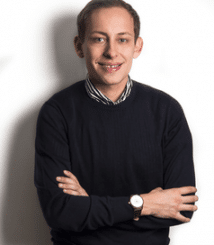 I'm digital native made in Finland and based in London. I step into a digital industry slightly accidentally when I launched my travel blog in 2014 while backpacking in Asia & Australia. Since then I've been working closely with social media, influencer marketing and blogs in every aspect.
A year ago I wanted to dig deeper into digital marketing, and since then, SEO & PPC have hooked me entirely after realising the ultimate potential of online marketing. I'm currently also studying my Digital degree at the University of Westminster.
In my free time, I'm a globetrotter, beer lover, dinner enthusiast & news addict who loves living life in the digital world.
---
Team Members