Why And Where To Use Remarketing?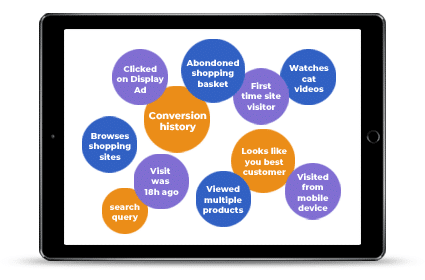 Remarketing helps you reconnect with potential customers who didn't make a purchase the first time around, and also enables you to target visitors who are already familiar with your business.
Target audiences can be created to be as generic or granular as you want, e.g: all visitors, visitors with specific engagement behavior, previous customers, etc.
Remarketing strategies can be used in a range of advertising platforms including Google Adwords, Bing Ads, Facebook advertising and Twitter ads.
Important Remarketing Facts
96% Leave a website without converting
70% Abandon shopping carts without purchasing
49% Typically visit 2-4 sites before purchasing
38% of your customers don't purchase on the first day they saw your ad
4.90 average days until conversion
Interested By Remarketing?
Remarketing is a useful feature that allows you to reach out and market to visitors who have engaged with your website before and shown a strong interest in your products or services. Unlike driving new visitors to the website remarketing to existing customers and visitors can be less costly and more successful.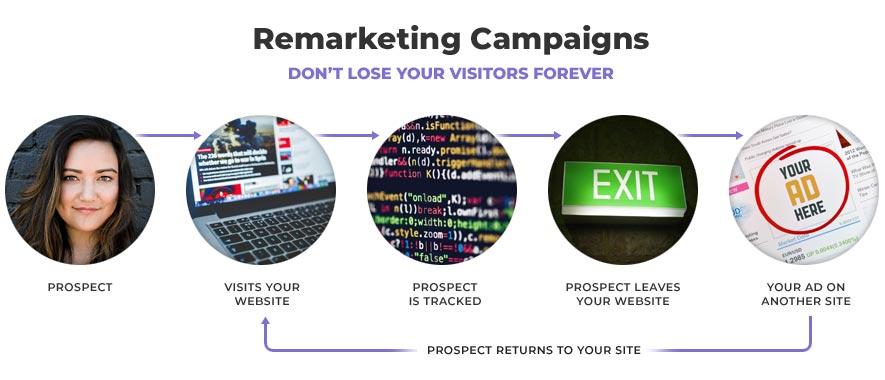 Don't let those potential customers who expressed an interest in the past slip through your fingers!
At Mahon Digital Marketing we create profitable PPC and remarketing strategies. If you would like to learn more about remarketing or setting up a campaign contact us today.