What is Google My Business (GMB)?
Google My Business is a tool that allows you to promote your Business Profile and business website on Google Search and Maps. It is essentially a Business Profile that shows up in the search results, in the right-hand column or within Googles local pack results (the SERP feature that contains a map and usually displays 3 businesses below that are considered relevant to your search query).
Your GMB listing includes your NAP information (name, address, phone number) as well as your opening hours, reviews, FAQs and much more! Your  listing may already exist, in which case you just need to login with your account and claim it, or if you have set up a new business then you may need to create one from scratch which shouldn't take any more than 10mins.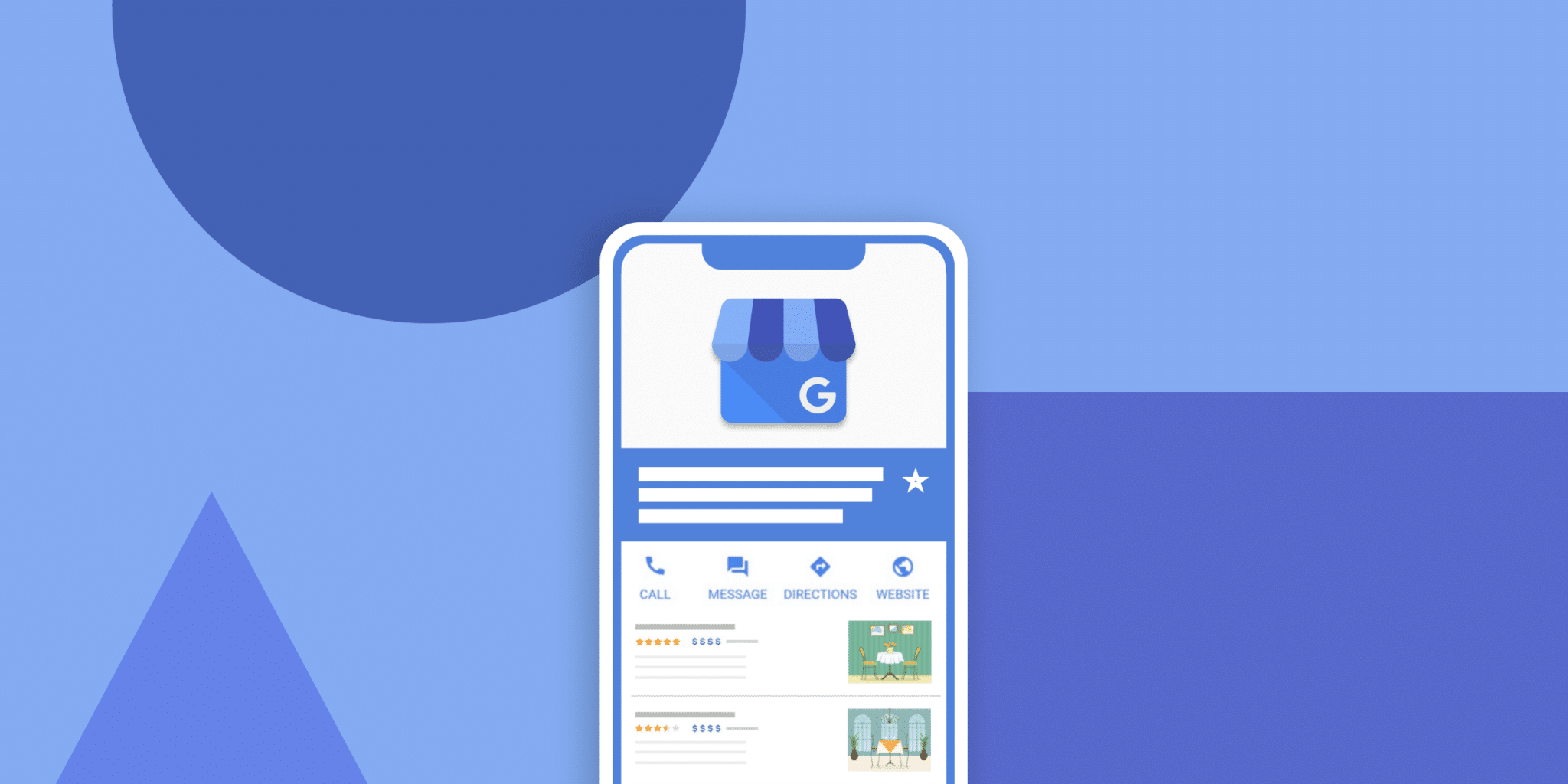 Do I need a Google My Business Page?
If you are a business serving local customers and surrounding areas and have a physical location that people can visit, then it is highly recommended that you claim or create a Google My Business page. This allows your business to dominate a larger space in the SERPS (search engine results pages) and provide up to date information such as opening hours, promotions or offers, business updates, informative posts and events. It is often referred to as Googles answer to competing social media platforms.
So, what if you don't have a physical location? You can still create a listing and hide your address, whilst still having access to all the other main features, although in doing this you won't have a chance to appear in the local pack or show up on maps.
How can I optimise my listing?
Claiming or creating your listing is just the start as when leveraged correctly, GMB can lead to increased sales and an improved relationship with your customers. The first step is to make sure your NAP (name, address, phone number) information is up to date. After this you can begin updating your business hours, including holidays, your website, business description, business category and attributes of what makes your business unique.
These are just the essentials to have in place. Once these are all up to date, you can then optimise your page on a daily or weekly basis, whatever you feel works better for your business. You can engage with customers by answering any questions they may have or respond to reviews they have left you. You can keep your customers up to date with any news through uploading photos, videos, posts, upcoming events or even any offers that you have.
Did you know that you can also add products and services that your business offers to your listing? These products will then display organically (and for free!) below your business listing in the Google search results. A product listing includes the product name, category, a photo of the product, the price, a description of the product (up to 1000 characters) and also you can link the product listing to the product page on your website, to make it easy for people to find and purchase.
Is It free to use?
Yes.
Does it help me achieve a higher ranking?
Again, Yes. Google takes into account various "signals" from your web presence such as your NAP information (name, address, phone number) across local & national directories, website content, social media activity, behavioural signals, anchor links & domain authority and also signals from your Google My Business page. Google then gives these "signals" or "ranking factors" a weighting of how important it considers them to be when deciding the ranking positions of search results.
Back in 2018, signals from Google My Business pages were given a weighting of around 25% for local pack organic rankings. As more Google My Business features have been introduced over the past couple of years and more businesses are now actively using this tool, this figure has now risen to around 33% as Google has given it more local importance.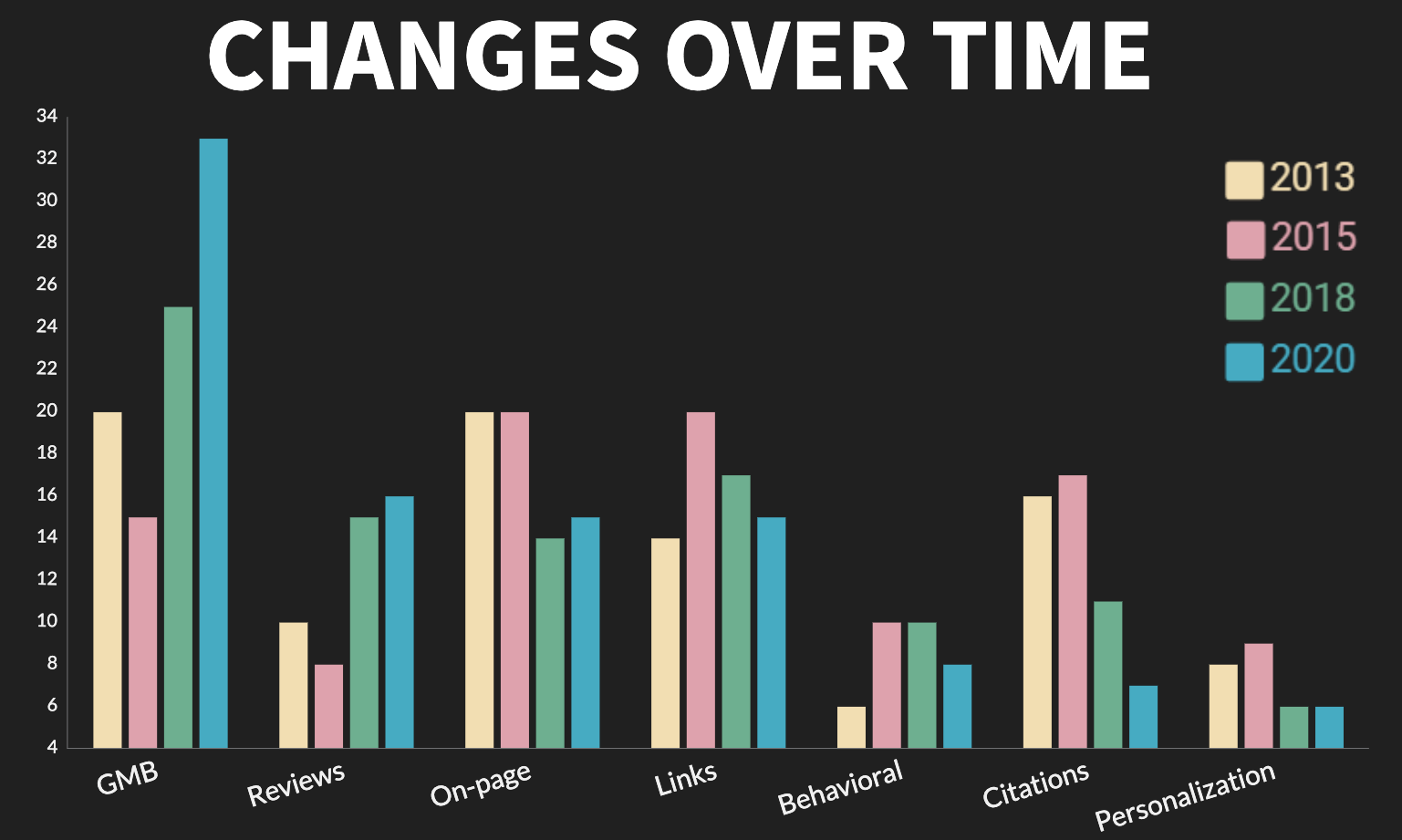 Source: Local Search Ranking Factors Survey 2020.
If you'd like help with claiming, creating or optimising your Google My Business page, or would like any further advice with Local SEO, don't hesitate to get in touch with us and we'll be happy to help!